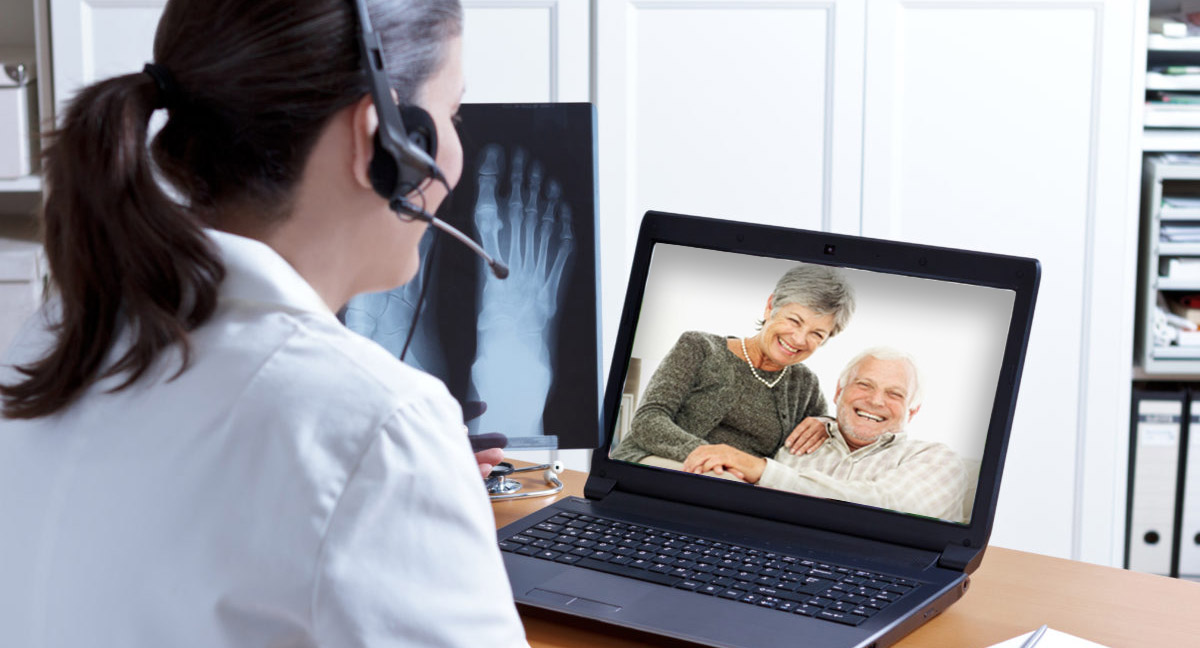 Set up Zoom
These days video chat and webinars are very popular and can be used to speak to patients who are sick and also coordinate with patients and doctors. Zoom is software capable of conducting meetings or webinars. There is a learning curve to this but with a few tips, you can conduct professional video conferences.

First, set up an account and go through the software, read some articles about Zoom and watch some youtube videos. You'll program Zoom in the general settings for security purposes. You can use a meeting ID to schedule a meeting. Or you can send a
link for others to join. You can also set up a password that is required to join the conversation.
Zoom set up Tips for Beginners
Stay signed in, it will save time when joining meetings
You can use your shortcut keys alt m, control M or Command M to mute all.
Under general settings, you can turn off video or turn on the video when joining a meeting. You should t to leave this off for security purposes.
Zoom has virtual background images to choose from or you can upload your own background images from a picture you took.
Scheduling can be done with google calendar or Microsoft outlook. You can schedule a Zoom meeting and then you can just click to join a zoom meeting.
Documents can be shared using the New Share icon. This pulls up documents and then you can choose which one for the others to see
You can also use Zoom also has a record function that might be useful to track a patient's progress.
Zoom also allows for file sharing and screen sharing but be careful not to send private files.
Prepare for Meetings
Be dressed and ready the person who sets up the meeting will be calling.
Pay attention to your body language. Sit up straight. Look into the camera don't cross your arms and pretend you are really talking to the person.
If you can't answer a question, maintain some eye contact, and give yourself a moment to compose an answer. Don't look around the room or down onto the computer screen as if they can't see you. Give a certain time frame for a response.
Make sure you are fully clothed. You never know if you may have to stand up and get caught without pants on.
When you start the meeting, you can instruct people to check for audio controls in the lower-left corner of the screen.
Research patient information before the call. This will help you familiarize with each patient and impress the doctor as well.
Finally, have your cellphone charged up and ready in case you may need it during the webinar or meeting.
Consider location, lighting and sound
Choose a naturally lit quiet location and choose a background that you are happy with. As a Nurse, you are not expected to look done up like a princess but basic hair care and some lip gloss effort go a long way towards looking professional. Lighting should come from the front of your computer. The best is natural window lighting. It should never be behind you or above you or too far to the side. Otherwise, it leaves a dark shadow across your video face. Also, avoid direct sun as that will be too bright. If you have trouble finding light you can purchase a ring light that is adjustable to get the perfect light. They sell them on…yes you guessed it.
Camera angle
The camera angle is also important when conducting a zoom meeting. The camera angle should be as if you are looking slightly up to it. This opens your eyes a bit and makes you look better. Keep the camera about an arms length away from your head. Position your head in the video screen so that your head is towards the top but not cut off and centered from side to side.
Prevent Zoom Bombing
Get familiar with the settings on Zoom to prepare yourself against any unwanted people viewing or popping into your meetings. Under Zoom privacy settings you can turn settings on or off.
Turn off Join before host. (This way if you start the meeting as the host)
And turn on only authenticated users. You can also choose to require a password or embed a password that only your users can use.
There is also a setting for private chat and you can choose to save it or not.
Take some time to review this site to prevent zoom bombing.
https://cyber.nj.gov/alerts-advisories/vtc-platforms-such-as-zoom-increasingly-targeted-by-threat-actors