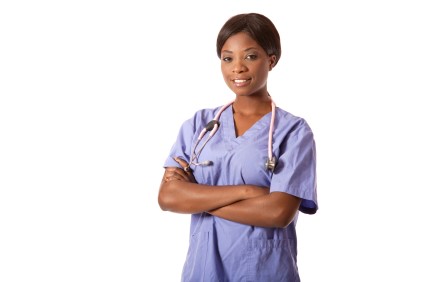 As the healthcare industry continues to expand, this gives new healthcare workers increased opportunities to find job positions and negotiate higher salaries. The Bureau of Labor Statistics, which tracks data on job growth and salary, projects jobs in healthcare will grow at a rate of 16% from 2020 to 2030, with the average wage of healthcare workers at $69,870 in May 2020.
A career in healthcare is not limited to patient care and not all job positions require extensive education or medical training. If you are considering a job in healthcare, it is important to weigh the benefits that the industry offers.
Growing need for healthcare workers
If you are considering a job in healthcare and are on the fence, it is important to consider factors that range from salary and benefits to job security and demand. Below, we will discuss these factors and why healthcare is offering increased salaries and opportunities that many fields do not.
Diverse Job Opportunities
Healthcare careers are not limited to patient care and medicine. Think of your last visit to a medical office or hospital and what different jobs the facility needed to keep functioning smoothly. A large healthcare organization will have jobs that include:
Clinical specialists and patient care (physicians, nurses)
X-ray and lab technicians
Administrative support and clerical (billing, management, and hospital administration)
Hospital Housekeeping and sanitation (someone has to keep the hospital running smoothly and sanitary)
All these careers are available in healthcare, and within healthcare, there are hundreds of specialties and areas to choose from.
Benefits
As the population in the world ages, there is an increase in demand for healthcare workers. Many hospitals are short-staffed and actively recruit healthcare workers by offering additional benefits to attract staff. Some of these benefits include:
Tuition Reimbursement
Cash-out vacation policies
Onsite childcare
Increased healthcare coverage
As the demand for healthcare workers grows, this results in competition among healthcare organizations to recruit qualified staff. Covid-19 had a widespread effect on the healthcare industry, as healthcare workers became overworked, the staffing levels became an industry priority. Healthcare organizations are now working in an industry-wide effort to bolster their workforce.
Job Security
Regardless of how the economy performs, healthcare is a need that must always be met. People do not cut back on their healthcare spending as they do in other areas when finances are tight. Unlike healthcare, many professions ebb and flow with the economy and experience layoffs when there is a downturn. People who work in healthcare experience a greater level of job security and layoffs are extremely uncommon.
Increased Wages
The rule of supply and demand also applies to the workforce. When you work in a field that does not have many available positions, there is less competition among employers to hire new staff. This leaves job seekers competing for open positions by offering to take lower salaries. This benefits employers when they can offer lower wages to their staff.
Healthcare is one of the fastest expanding industries, so employers compete to hire new staff and keep their current employees. This increases salary offers for new employees and gives current staff a bargaining tool when discussing a raise. The competition is between employers who cannot find enough workers to fill their open positions. Healthcare wages are steadily rising because of the need for more qualified healthcare workers.
Conclusion
The healthcare industry offers many benefits to those who are entering the field. Healthcare organizations are recruiting students while they are still in college, so a career in healthcare will have a level of security and stability other industries cannot offer. This increase in demand has led to increased salaries and additional benefits in a career that offers diverse opportunities.